A1 (S2) - Ultrasound attachments (small)
A1 (S2) - Ultrasound attachments (small)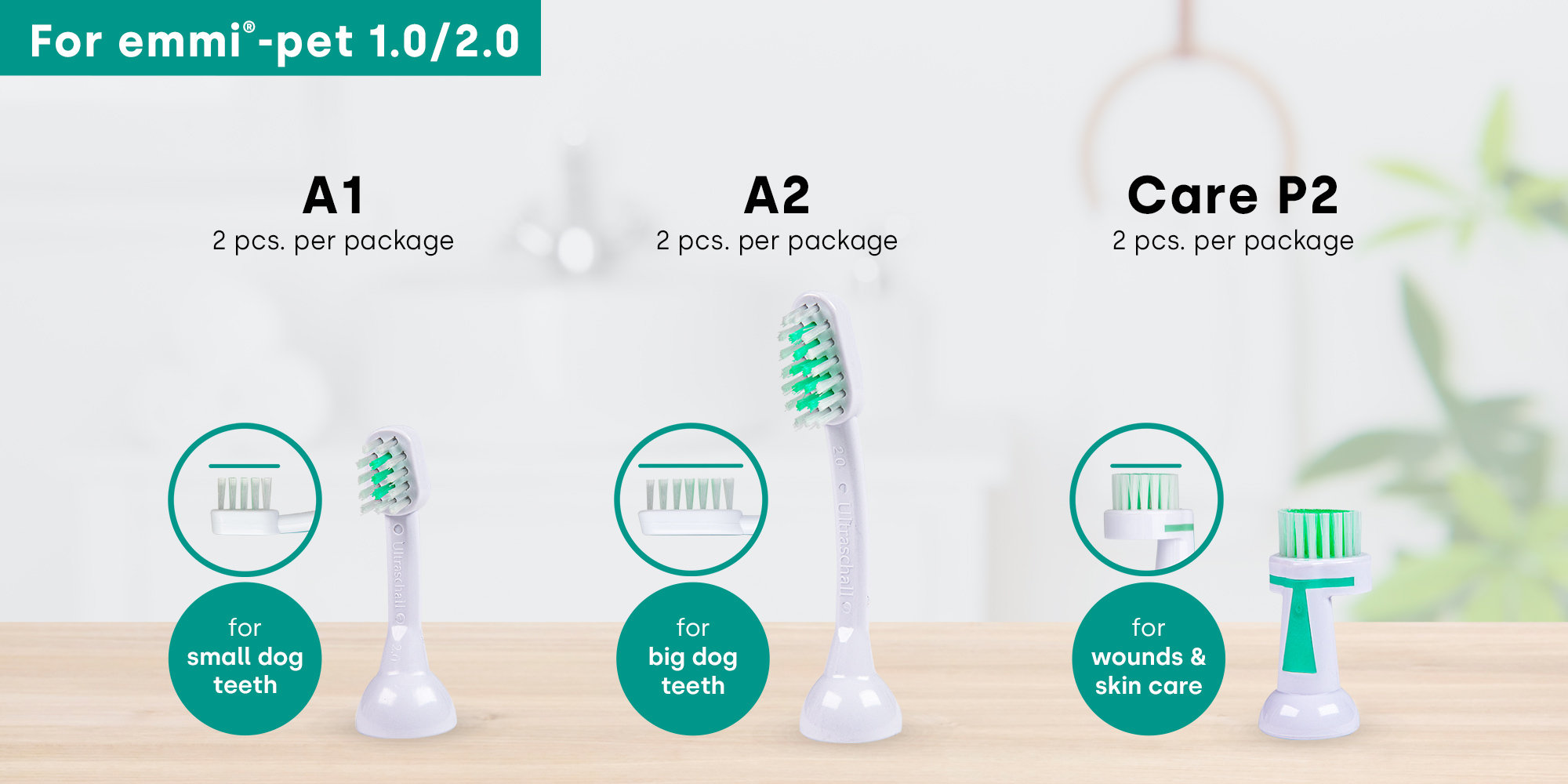 The small emmi-pet ultrasonic attachment brush is particularly suitable for brushing the incisors and the small molars. Healthy teeth make for a strong set of teeth and can prevent diseases.
The emmi-pet ultrasonic attachment brush was specially developed for thorough and gentle dental care for animals and uses ultrasound to clean where normal bristles have difficulty reaching.
Please remember to change the emmi-pet ultrasonic attachment brushes after three months at the latest.
emmi-pet - patented ultrasonic technology.
Note: The attachments should only be cleaned with water!
Scope of delivery
1x emmi-pet A1 ultrasonic brushes (2 pieces per package)
Login or Register with...